Not just another decoy carrying bag!

OkeyTrail is one of the most versatile decoy carrying and blind systems ever. 

One OkeyTrail for ducks can carry 6 full size decoys and by putting two together, you can carry 12 decoys very comfortably.

The dimension is 6 foot long and 20 inches tall. The pockets are 12 inches wide and 18 inches tall. When empty it will fold down to a size of 10 X 10 X 1 inch.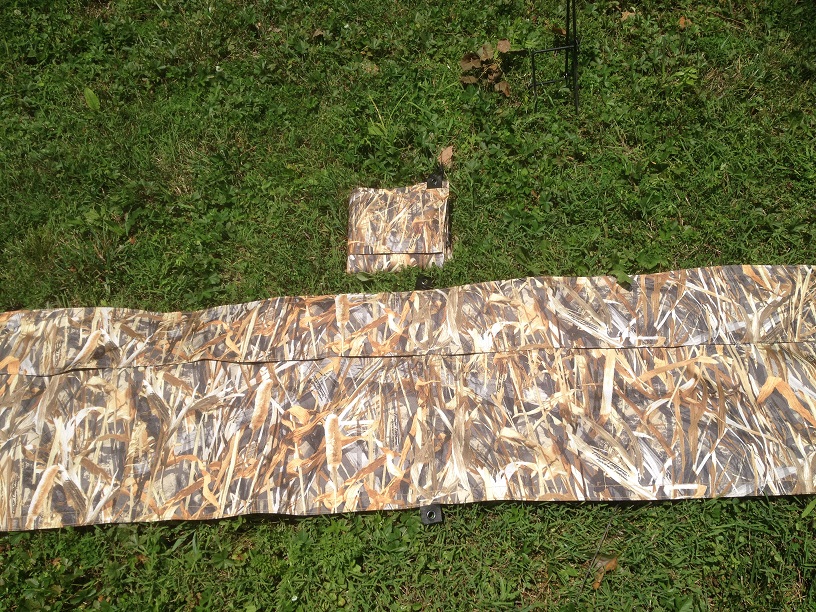 An oversize OkeyTrail for goose will accommodate 5 oversized decoys. The dimension of this bag is also 8 feet long and 2 foot tall with 5 pockets. Each pocket is 14 inches wide and 22 inches tall.

The material is camouflage coated canvas 600 Denier fabric. It is water resistant and can be wiped clean with a damp cloth.
To better explain how this system works, please click Here to watch the video.
Advantages:
Carry a dozen decoys hands free.
Decoys are protected and tangle free.
Bags can convert to a blind.
The blind frame fits in the carrying system or in special carrying bag.
Decoys are easily organized.
It can be used in many hunting situations.
They can be hung from rafters in a shed or garage so they are stored up and out of the way.